Diet Protein Pancakes are the leaner, diet-friendly counterpart to our best-selling Protein Pancake Mix. High in protein and flavoured to ensure they're low in sugar, each Diet Protein Pancake is then fused with research-backed ingredients.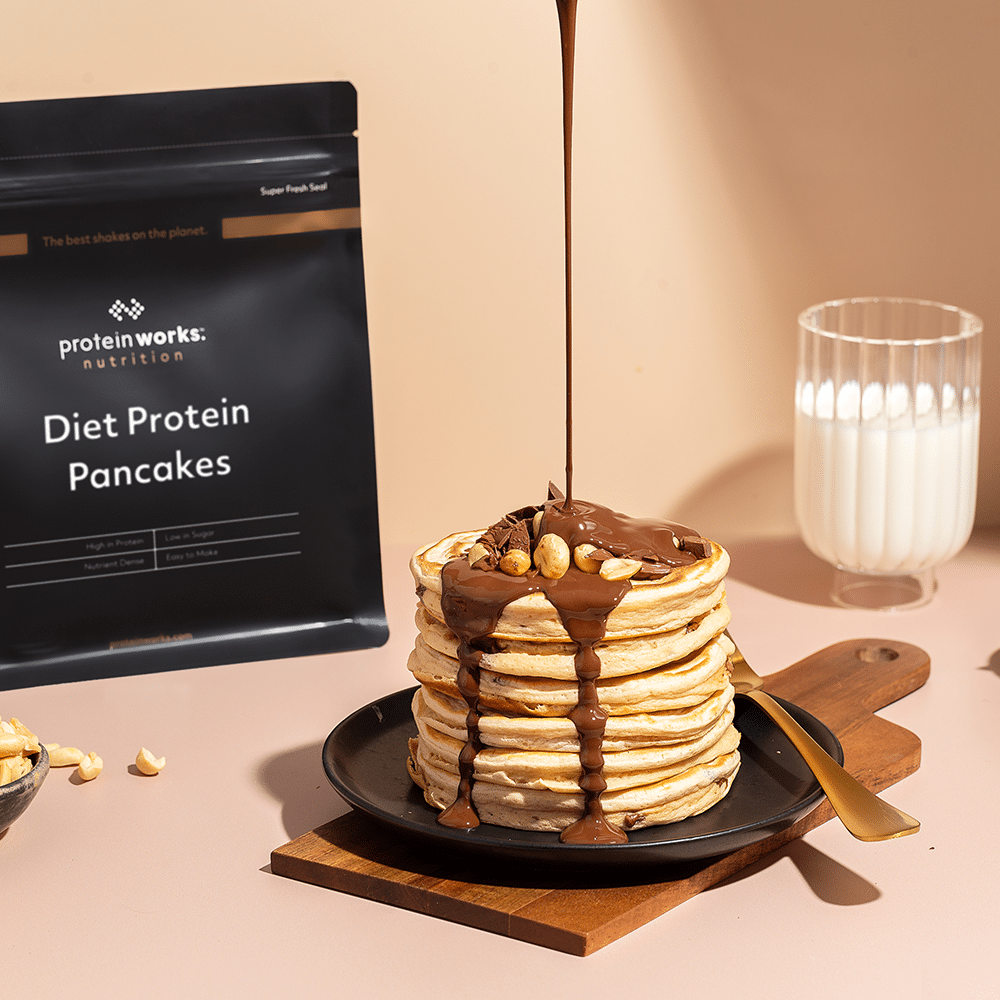 What Are Diet Protein Pancakes?
Diet Protein Pancakes are made with our award-winning premium grade Whey Protein 80 and boast an amazing nutrient profile. But what's even more unique is the addition of Glucomannan. A soluble fibre that in the context of an energy restricted diet has been shown to contribute to weight loss*.
With all our "functional foods" we often get asked the same question. How do you make science-supported foods taste so good? Our reply each time is that each one is made with a combination of nutritional science and culinary wizardry. But in all seriousness, way back in 2012 when Protein Works launched we became known for taking people's favourite foods and improving them with nutritional research. Our Diet Protein Pancakes are living proof of this. Previously considered a treat that many people would have once in a while, it's now possible to include these as a staple food in your diet. For breakfast, lunch or a mid-meal snack.
How To Make Diet Protein Pancakes?
The truth is there's no set way to make a Diet Protein Pancake. There's literally thousands of flavour combinations and methods you can use to make yours and at HQ we love seeing the weird and wonderful creations that pop up on our Twitter, Facebook and Instagram. So embrace this nutritional versatility of the Diet Protein Pancake and have fun in the kitchen. If you're in need of some inspiration take a peek at the Directions for Use above where we explain how you can 'Pimp You Pancake' in both sweet and savoury ways. Then for those who prefer a crepe style pancake a little tip is simply add a little more milk. It's that easy!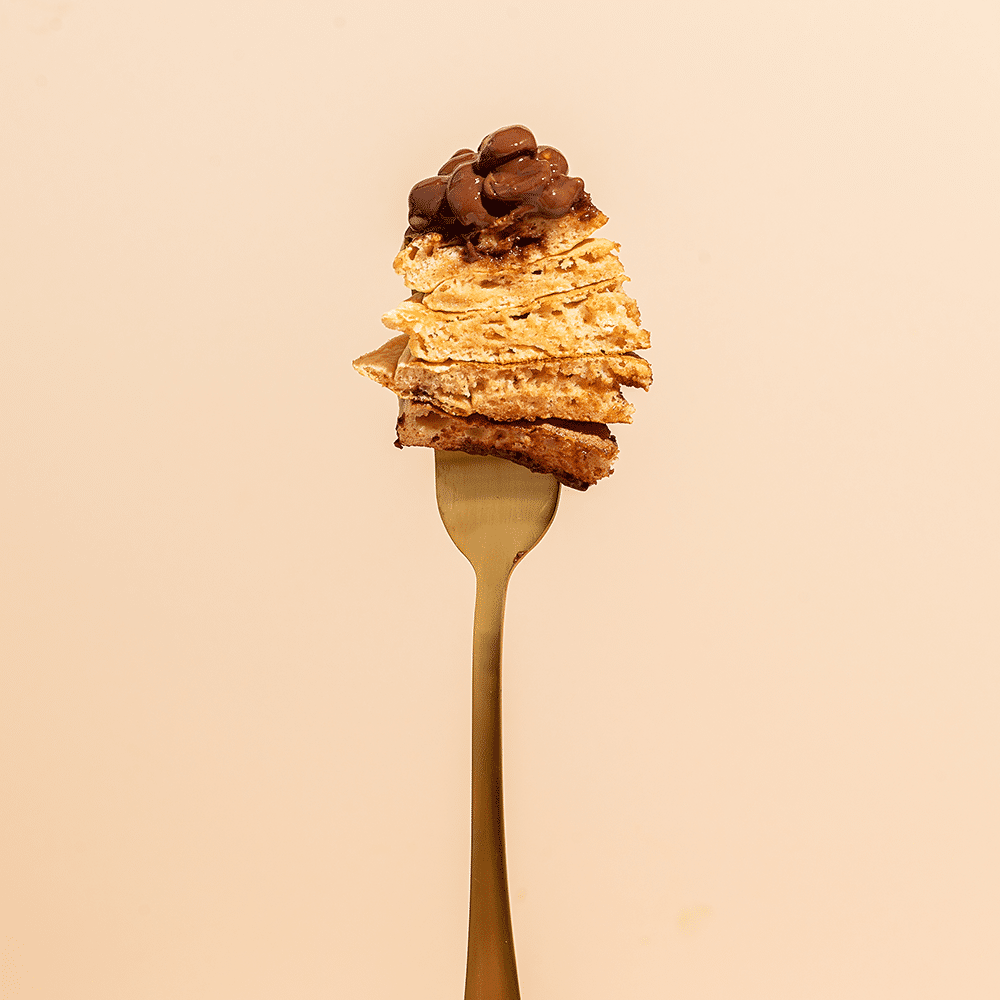 Diet Protein Pancakes Formula Quality Assurance
Here at Protein Works, you can have supreme confidence in the product quality and supply source. Each ingredient supplier must pass rigorous audits and checks before being given the Protein Works quality seal of approval. Traceability, quality, and consistency are the three things we demand on every single ingredient. This is our philosophy that flows through every product we manufacture and sets us apart in the world of sports nutrition today.
*Glucomannan in the context of an energy restricted diet contributes to weight loss, the beneficial effect is obtained with a daily intake of 3g of Glucomannan in three doses of 1g each, together with 1-2 glasses of water, before meals and in the context of an energy-restricted diet.
*Disclaimer: Customer reviews are independent and based on personal experience. Individual results may vary. Products designed to be taken in conjunction with a balanced diet and training plan. Nutritional Information per serving based on Natural.
Please Note: flavour imagery is only a serving suggestion and for illustration purposes. It does not represent actual flavour ingredients.