Thermopro Burn is a potent performance formula packed with 15 of the most tried and tested extracts, amino acids, vitamins and minerals.

Supplied in a convenient capsule format, it is popular as a pre-workout supplement, designed to optimise performance by reducing tiredness and fatigue, supporting energy production and mental performance.

Please Note: Packaging may vary.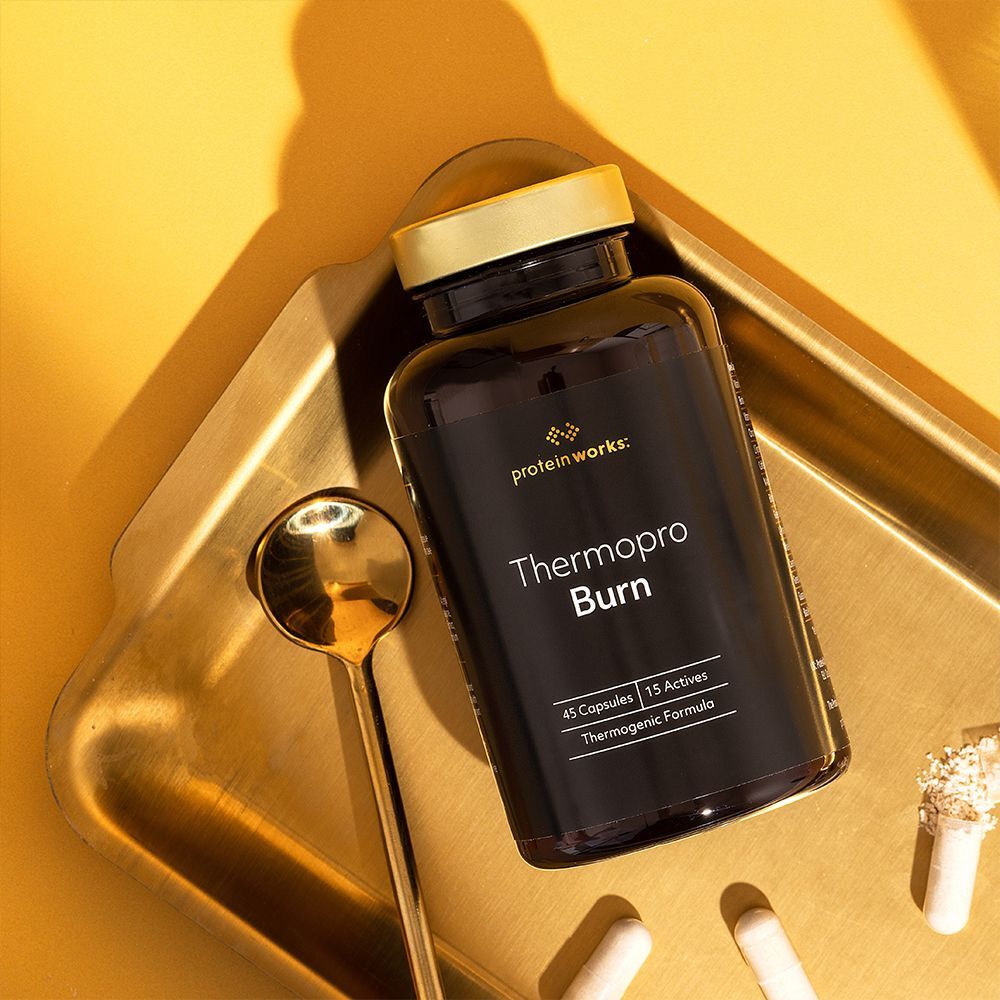 Thermopro Burn
Thermopro Burn by Protein Works is part of our popular cutting-edge supplement range. It is an energy-boosting formula that helps with a pre-workout boost and to support leaner muscles. It is manufactured to our exact internal specifications and designed to optimise performance by reducing tiredness and fatigue with the following ingredients.
Caffeine - has been shown to promote endurance and speed during exercise and also creates a more favourable environment in the active muscles during exercise. This can be extremely beneficial when losing weight and lacking energy.
Green tea extract - improves your body's ability to process carbohydrates.
B Vitamins- have been shown to support the body's energy system.
For a complete listing of the key active ingredients, see the "Ingredients & Nutrition" tab.
The Quality Promise
With Protein Works, you can have complete confidence in the quality of the product and the source of supply. Every ingredient supplier must pass rigorous testing and inspection before receiving Protein Works' Seal of Quality. Traceability, quality and consistency are the three things we demand from every single ingredient. This is our philosophy that goes into every product we make, and is what makes us stand out in today's sports nutrition world.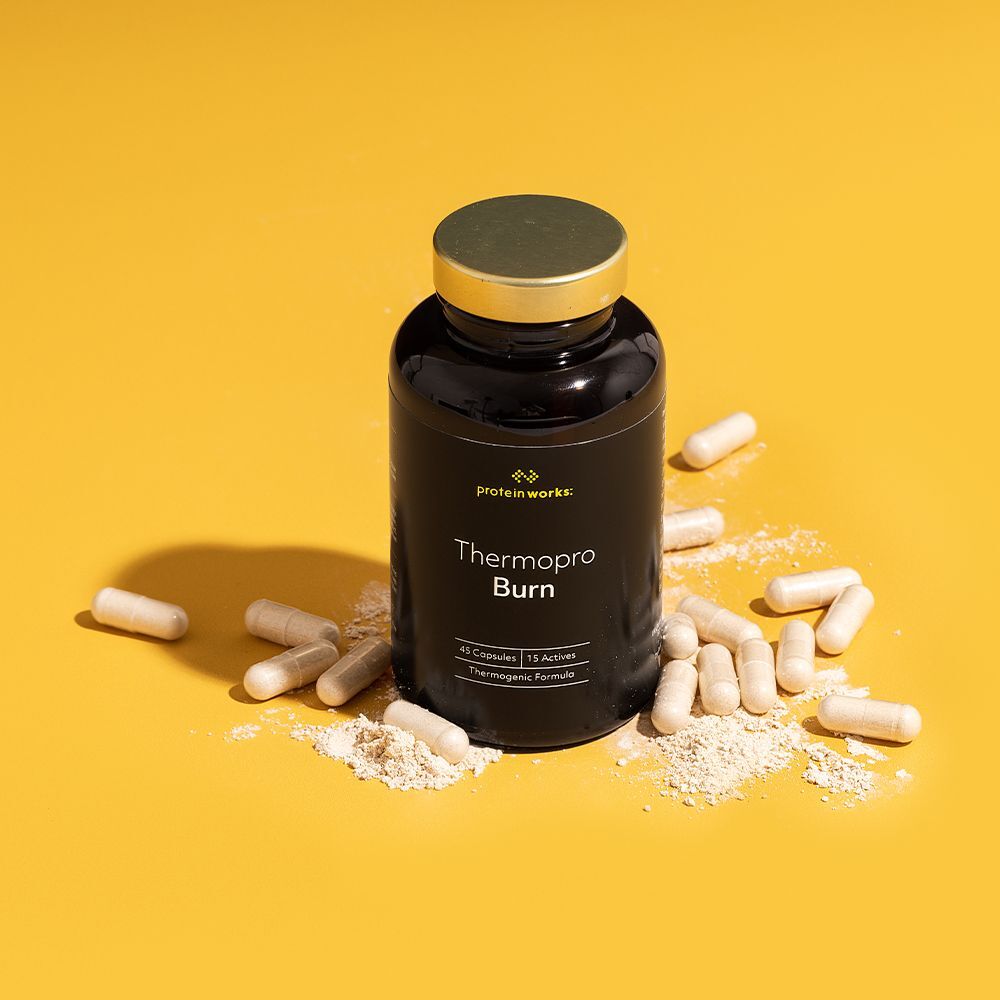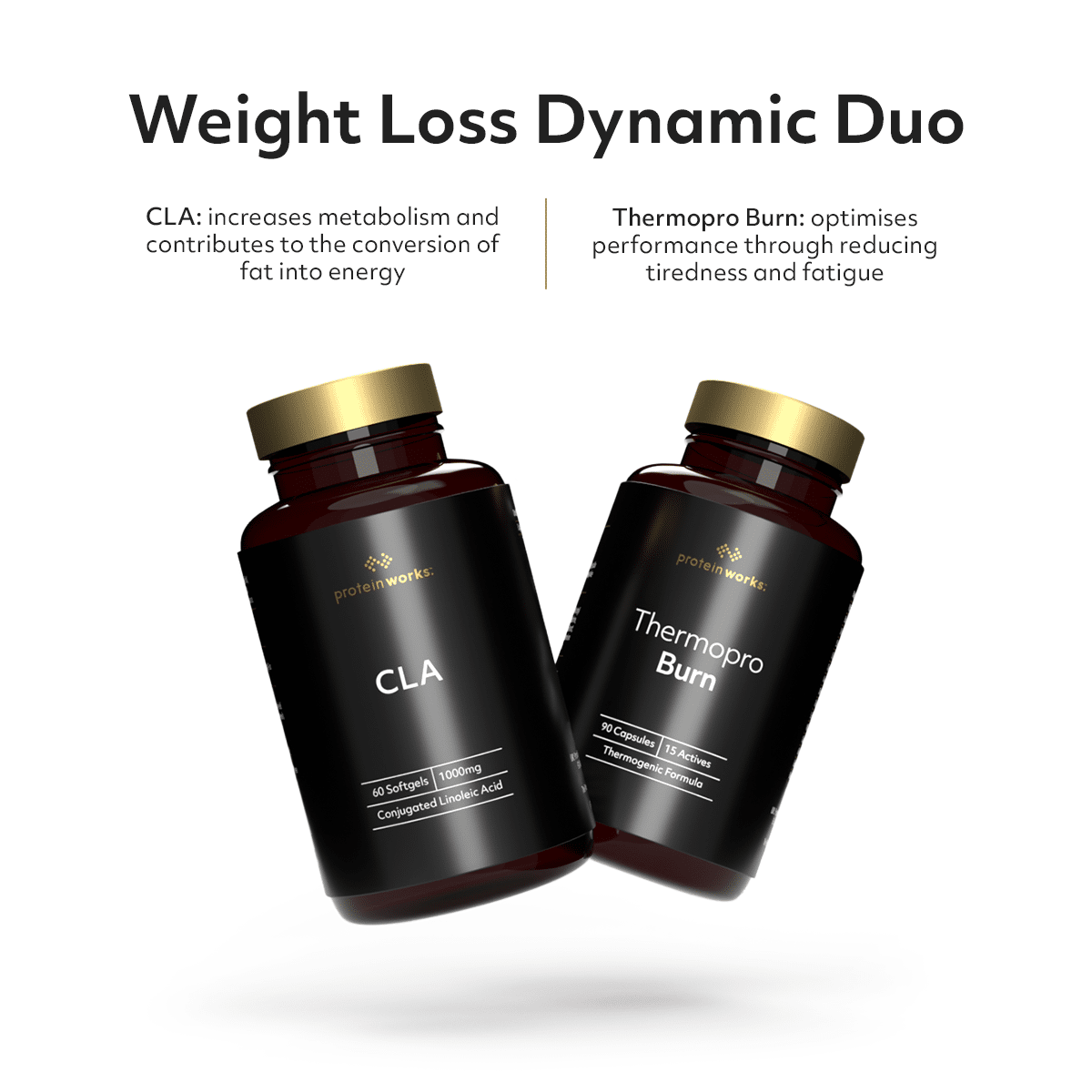 Have you tried CLA?
CLA is one of the newest additions to the list of natural supplements with benefits in health and fitness, and is derived from Omega-6. It is not synthesised in the body, and must be obtained from your diet. However, the amounts are so small that you would have to eat masses of food to obtain your daily requirement. Our CLA soft gels are highly concentrated so are the ideal way to boost your levels quickly and conveniently, contributing to reaching your weight loss goals, as well as supporting both cardiovascular health and immunity.