Cheapest Whey Protein In The UK
The cheapest whey protein in Europe can now be found at THE PROTEIN WORKS™. When it comes to price we refuse to be beaten and when it comes to quality we know there's no competition. This is because our new lowered prices include our award-winning Whey Protein 80 which won the highly coveted, "Best Protein Award" in the latest industry FSN Product Awards. You can also access the cheapest natural whey protein range on the net in our Naked Whey Protein range and our best-selling weight gainers. In short, whatever your budget, whatever your goal and whatever your diet plan we've a protein shake to suit you.
Can I Buy Your Protein Blends Cheaper Too?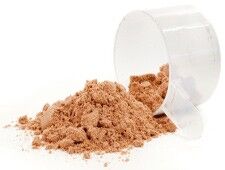 Our whey protein blends are made to the same exact specifications and high standards. But because we're able to buy our pure, base ingredients in such large quantities it means we're able to negotiate a great cost. This low cost (but great quality) we then pass on to you. So whether your protein blend contains whey protein, casein protein or soy protein you can be sure the savings we make from our single-source proteins are also passed onto our blends too. This is even true for our protein bakery products too. Since our whey protein is fused, blended and baked into everything we do here at TPW™ Towers.
Why Is The Price Of Your Protein Powder So Good?
People will often ask how we're able to make award-winning protein at TPW™ Towers so cheap. The answer is simple. We're at the very forefront of sports nutrition as we innovate, formulate and product all our whey protein products in-house right here in the UK. We cut out all the middle-men and deliver ongoing efficiencies which we pass on to customers in lower prices and incredible limited time deals. Innovations to our whey protein range include the introduction of the breakthrough patented enzyme system, AMINOGEN® it's into many of our whey protein products. We believe our whey protein powder offers exceptional "premium value" and so gives you the highest confidence that you are getting the finest quality whey protein at the cheapest price.