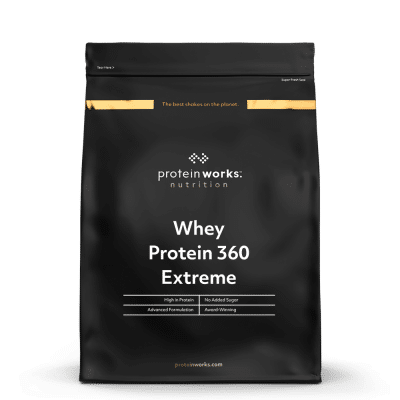 "This is true next gen stuff guys, I've not tasted a better protein shake, great job!" Sam

Whey Protein 360 Extreme is a premium protein blend designed for those wanting more out of their shakes: more protein, more nutrition, more delicious flavours.

Its unique formulation boasts 27g of protein infused with an innovative blend of essential vitamins and minerals, as well as added glutamine and digestive enzymes to ensure that you get a shake that not only tastes amazing but delivers on nutrition.

Whey Protein 360 Extreme is high in protein, low in fat and low in sugar, making it the perfect shake to enjoy before or after a workout, especially when your goal is to build muscle.