Whey Protein 360 is an advanced protein shake with a complete amino acid profile. It is high in protein and has no added sugar. Whey Protein 360 breaks new ground in protein formulation by combining a number of premium-grade protein powders to deliver 23g of protein per serving. If you're looking for a delicious protein shake to support your health, fitness, and/or body composition goals, look no further than Whey Protein 360.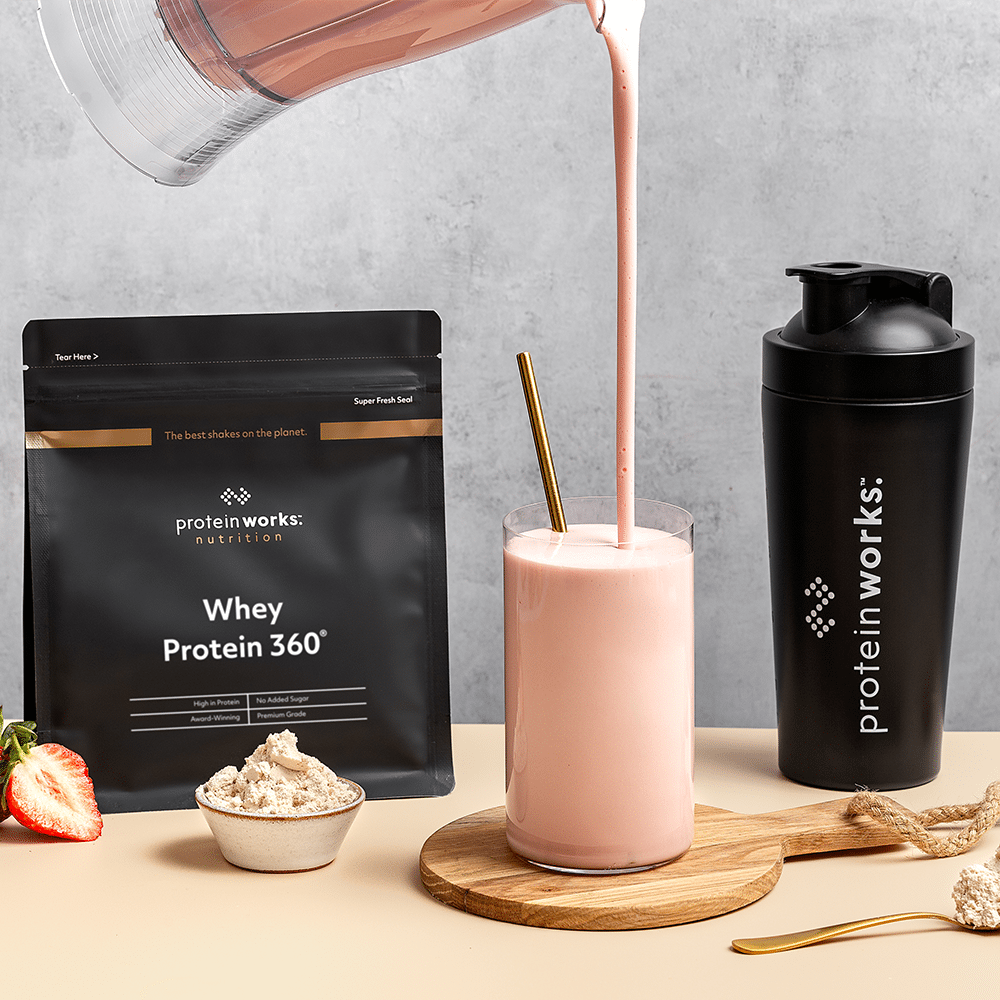 Why Buy Whey Protein 360?
Premium Grade Protein Blend

High In Protein

Supports Muscle Mass Growth

Low In Fat

Rich in BCAAs
Why Choose Whey Protein 360?
Whey Protein 360 is the ultimate whey protein concentrate blend, building on the success of Whey Protein 80 and setting new standards in taste and nutrient profile. When creating Whey Protein 360 we left no stone unturned, every box has been ticked to create the #1 protein shake fit for every gym goer. Developed in our state of the art facility, Whey Protein 360 delivers 23g of protein per serving, using an innovative blend of 4 protein sources to deliver a full amino acid profile, and an optimal blend of both fast and slow release proteins that help to promote and maintain muscle growth.
With 18 flavours on the menu there's no shortage of insane tasting flavours to try. Whether it's our classic Chocolate Silk, French Vanilla or you go adventurous with White Choc Peanut Sundae each and every flavour promises a smooth, instant mixing, no grittiness taste sensation that will have you coming back for more time and time again.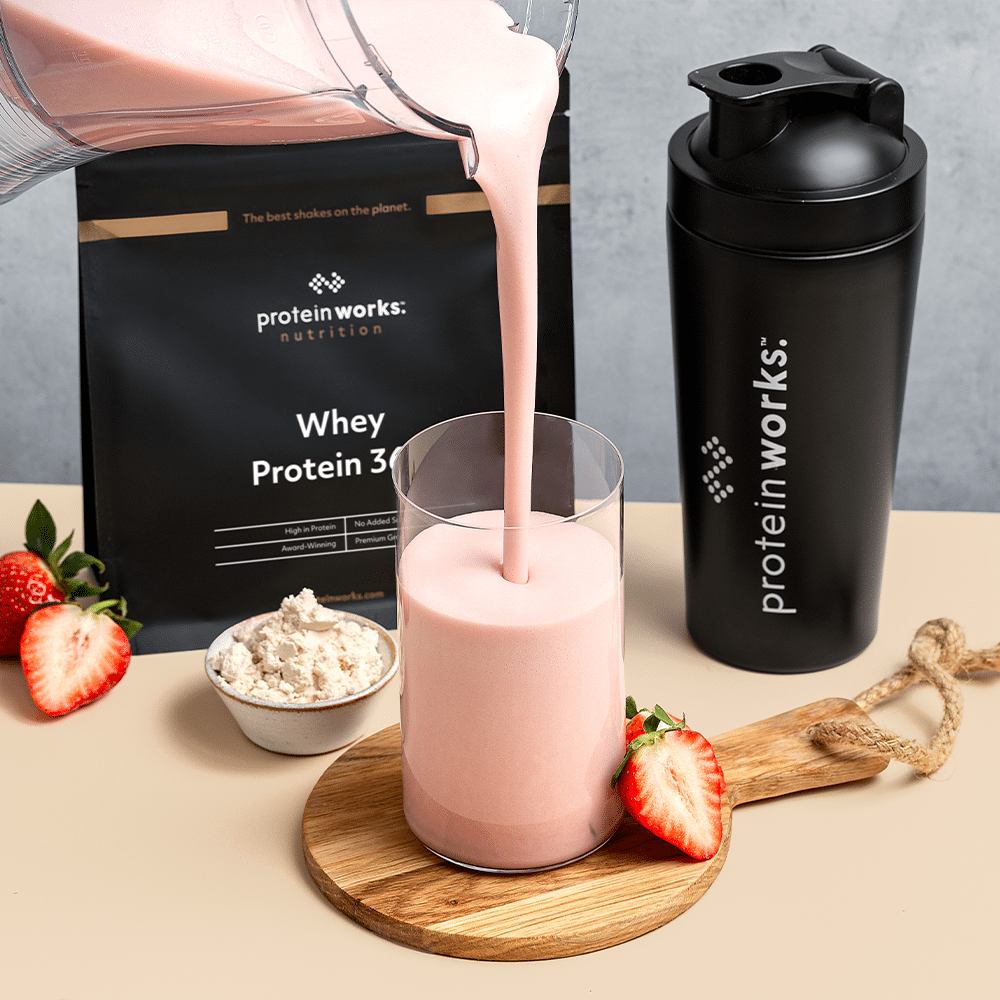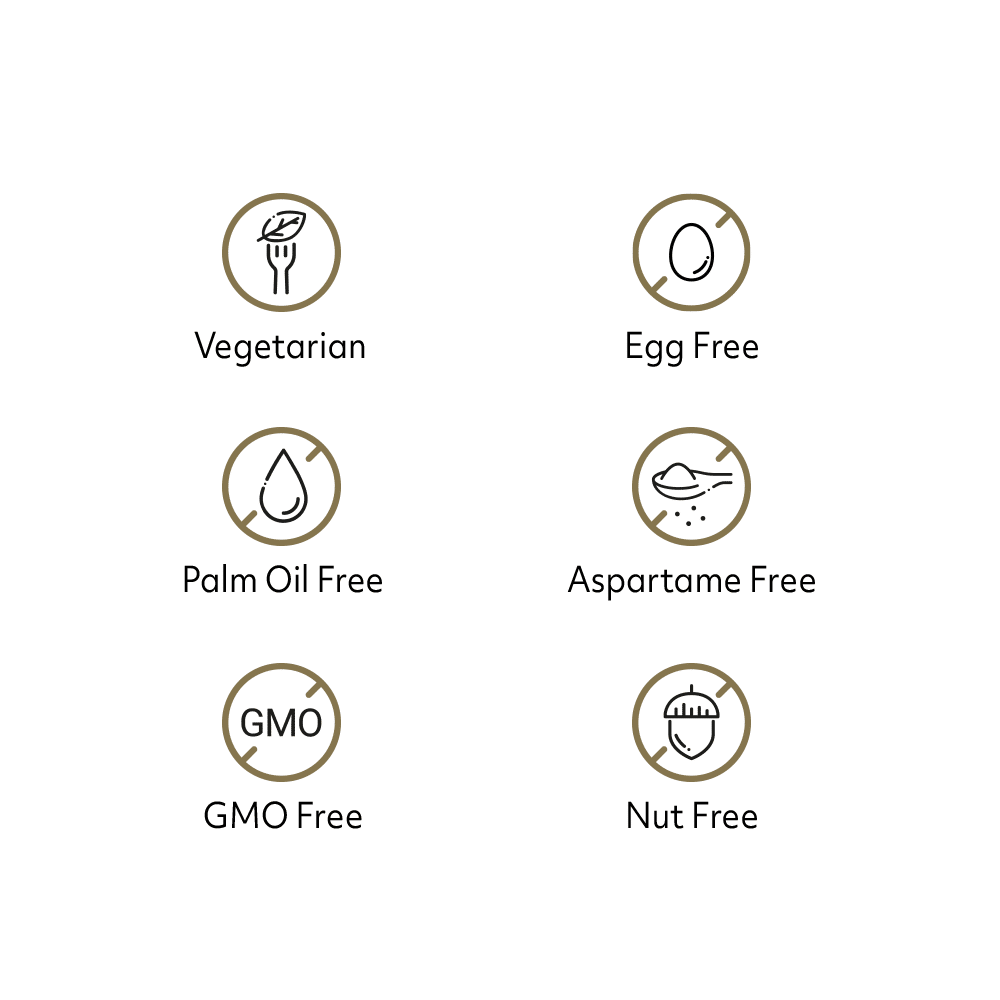 Who Is Whey Protein 360 Designed For?
It is ideal for anyone leading an active lifestyle or regularly working out, providing an unparalleled protein boost any time of day. Whey Protein 360 should be used as part of a calorie controlled nutritional plan and ideally regular sustained exercise for optimal results. The insane-tasting flavours mean that no matter how you like to make your shake - mixed with water, milk or even almond milk - we know you'll love every single flavour from Strawberries 'n' Cream to Chocolate Silk.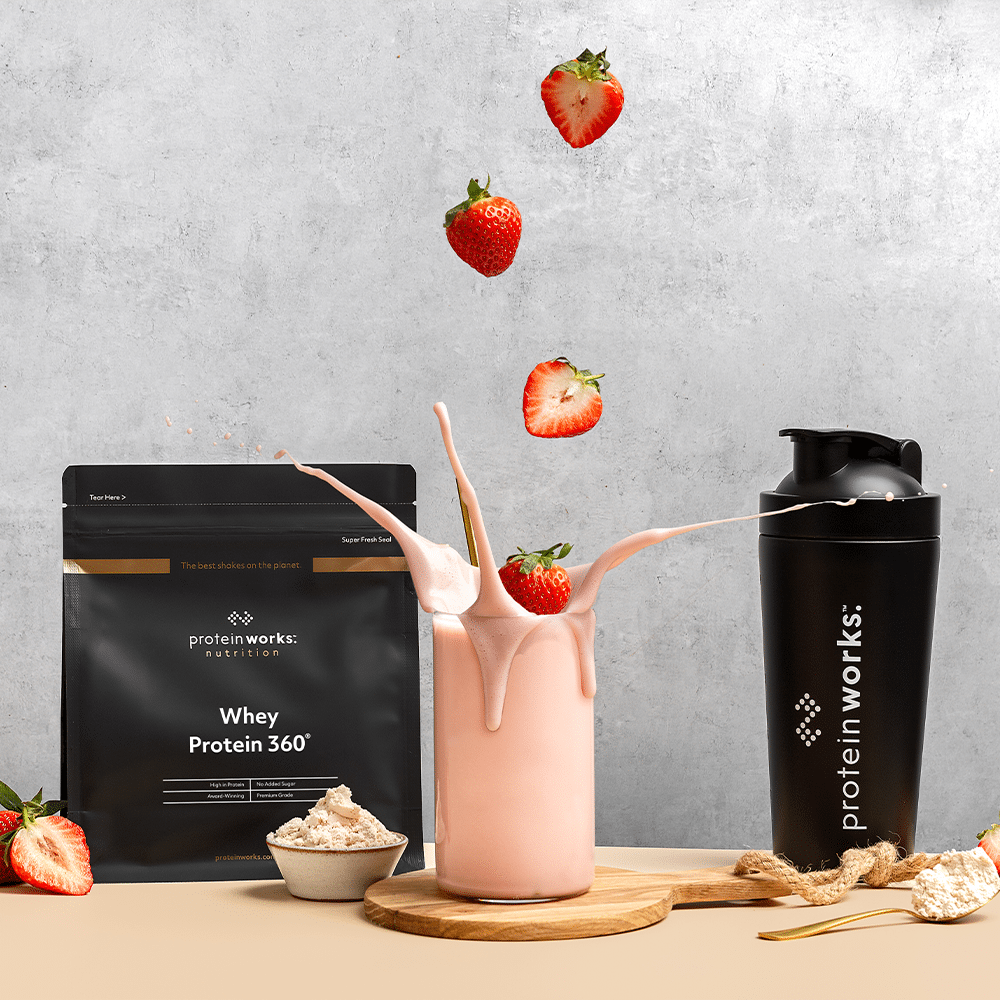 Whey Protein 360® Extreme is a shake that delivers a superior taste, texture, and nutrition experience. It is enriched with glutamine, digestive enzymes and a unique blend of essential vitamins and minerals. Each serving of Whey Protein 360® Extreme also packs a whopping 27g of protein per serving, all while staying low in fat.
Whey Protein 360® Extreme is available in over 17 delicious flavours - including Banoffee Delux, Choc Peanut Cookie Dough, White Choc Peanut Sundae and more.
If you're looking for a protein powder blend that tastes amazing, is quick and easy to mix, and can support your muscle-gain or muscle maintenance-goals, Whey Protein 360® Extreme is for you.
*Protein contributes to the growth and maintenance of muscle mass.
Please Note: flavour imagery is only a serving suggestion and for illustration purposes. It does not represent actual flavour ingredients.