Vegan Diet Meal Replacement Extreme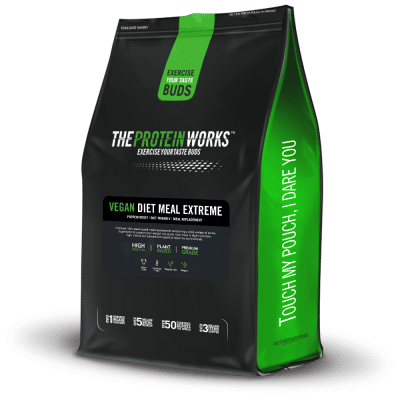 Vegan Diet Meal Replacement Extreme
"I normally buy the Standard version so I thought I would try this instead! This has low calories per serving and contains essential vitamins! Perfect for me." – Emily*

Vegan Diet Meal Replacement Extreme is a high protein, low calorie meal replacement shake.

+ Up to 25g of protein per suggested serving.
+ As low as 200 calories per shake.
+ Boosted with Green Tea, L-Carnitine and MCT Powder derived from coconut.
+ How to use: Add 60g of powder to 300ml of water. Shake for 15 seconds.