Nutritional Insights
18.3
protein
Per Serving (g)
Product Highlights
High Protein
Diet Shake
For Diet &
Weight Loss
30 Day Shake
Plan
Free From
Gluten Free
Wheat Free
Want it Tomorrow 28 Apr?
Order within 14h 56m 28s and it'll leave us today!
Why you love it...
"Was one of the first to try this pre-launch! I am half way through my 30 day plan and I couldn't be happier, i'm seeing results day by day and both flavours are amazing!" - Sarah*
Why we love it...
Skinny Protein is an incredible tasting diet protein shake that is high in protein. Skinny Protein offers a convenient 30 day plan in a range of delicious natural flavours. With just 96 calories and under 1g of sugar in each shake, Skinny Protein is perfect for anybody wanting to reach their weight loss goals and live a healthy lifestyle. Plus, order now & receive our 30 Day Mini Fitness Guide worth £19.99 ABSOLUTELY FREE!
15% OFF! - *SPECIAL OFFER!*
CODE: SHRED15
*Code Valid on Orders Over £10 After Discounts
Frequently Bought With...
Top Picks
THE ULTIMATE SKINNY DIET PROTEIN SHAKE
Skinny Protein is packed with ultra pure, natural ingredients and uses ground-breaking nutrition in its unique protein formulation. This nutritious diet protein shake is infused with Green Tea Extract and CLA, which are both derived from 100% natural ingredients and widely used in cutting-edge weight loss supplements.
Skinny Protein provides a convenient 30 day plan to help you reach your weight loss goals. Developed by our team of nutritionists, the simple-to-follow 30 day plan consists of two shakes per day, five days a week.
FREE 30 DAY MINI FITNESS GUIDE
With every Active Collection protein shake purchase, we're giving away our 30 Day Mini Fitness Guide ABSOLUTELY FREE! This unique guide worth £19.99 is designed to help you reach your goals and support you through your Skinny Protein Plan including recipes, training plans, step by step guides and much more. Click the button below to read more about the guide.
Skinny Protein can be taken any time of day, but we recommend you consume one shake after your workout or any form of physical activity and one between meals to help you achieve the best results.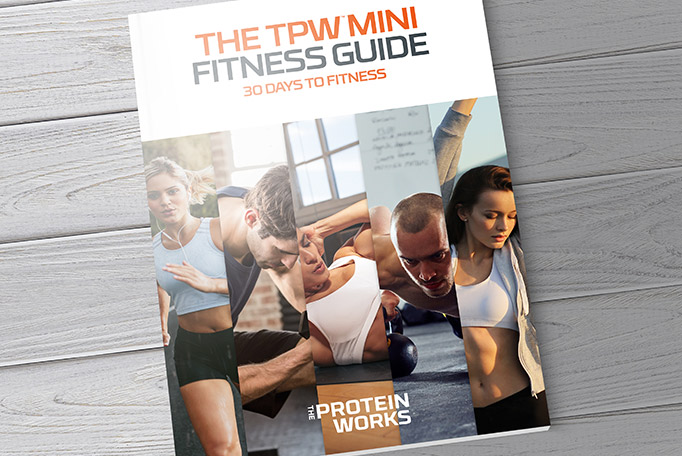 INSANE TASTING NATURAL FLAVOURS
In a world of average tasting protein shakes where taste is either based on artificial flavours or hidden nasties or both, we stand alone. We're not number one rated and multiple award-winning for nothing. All our protein shakes are made with only natural flavours and the finest protein sourced from within the EU.
Skinny Protein comes in a range of ultra smooth, epic flavours that we guarantee will keep you craving for more. Chocolate Silk has smooth, rich cacao tones combined with super silky and indulgent textures to create the perfect chocolate shake. Strawberries 'n' Cream is your classic summer fruity favourite infused with creamy textures to deliver an awesome strawberry milkshake.
What is Protein and Why is it Good for You?
Protein is responsible for maintaining, repairing and building muscles in the body. It is one of the three macronutrients and is a very important factor in any healthy diet.
There are many different types of protein in your body, all of which are made up of amino acids. Every day, our bodies require 20 different types of specific amino acids, which is why we need to ensure that we supply our bodies daily with sufficient amounts of good quality protein. In our 30 day plan, Skinny Protein is taken twice daily, five days a week to ensure you are replenishing your protein stores without any unwanted calories or fat.
* Disclaimer: Customer reviews are independent and based on personal experience. Individual results may vary. Products designed to be taken in conjunction with a balanced diet and training plan.
Delicious shake that delivers
Delicious shake that helps me stay on track with my diet and training. Got the strawberries and cream flavour. Mixes well and not powdery like some other shakes I've tried
Notice the weight drop off
Since using this i have noticed the weight begin to drop off. i have 1 shake after a gym session.
Tastes good and fills me up.
Would defiantly order again.
Bought as was on a great offer. Good product with a ton of useful ingredients. Tastes great like all tpw proteins. Mixes easily, good texture. Good value for money and comes with a handy guide.
Love this product, I got the silk chocolate flavour which is really nice. Not powdery or lumpy and I like how you can make the shake to a texture you like. I use one on a morning and one half an hour before my workout. I definitely notice more energy and stamina when I have had a shake also seems to suppress my appetite a little too. For the weight loss I can not comment as I have only been using it for two weeks but I have lost 2lb
I've tried numerous protein shakes but this one is by far superior. I purchased the chocolate silk even though I don't particularly have much of a sweet tooth. It mixes great and doesn't leave clumps of unmixed powder like most I have tried. It tastes amazing with a rich chocolate flavour. I usually mix my shakes with almond milk to give it a creamier taste but with this I only add water. I would definitely recommend it.
Additional Information
| | |
| --- | --- |
| Values based on: | per 100g | per serving |
| Energy (kJ) | 1625 | 406 |
| Energy (kcal) | 388 | 97 |
| Fat (g) | 7.4 | 1.9 |
| of which Saturates (g) | 3.9 | 1.0 |
| Carbohydrates (g) | 6.0 | 1.5 |
| of which Sugars (g) | 3.7 | 0.9 |
| Fibre (g) | 0.7 | 0.2 |
| Protein (g) | 73.9 | 18.5 |
| Salt (g) | 0.61 | 0.15 |
| Cholesterol (mg) | No |
| Sodium (mg) | No |
| Calcium (mg) | No |
| Please Note: | No |
Ingredients
| | |
| --- | --- |
| Whey Protein Concentrate (Emulsifier: Soya Lecithin)( Milk) | |
| Soya Protein | |
| Natural Flavouring | |
| Microencapsulated Conjugated Linoleic Acid | |
| N-Acetyl-L-Carnitine | |
| Green Tea Extract | |
| Natural Flavouring | |
| Stabiliser (Xanthan Gum) | |
| Sweetener (Sucralose). | |
| Contains: For Allergen information see ingredients in ORANGE | |
Serving Size: 25g (one large 70ml scoop) of Skinny Protein
Our 30 day plan is based on 2 shakes per day, 5 days a week.
Add 150-225ml of water or milk into your TPW™ Master Blender. Add one large 70ml scoop (25g) of Skinny Protein, mix well and drink.
The less liquid you use, the thicker your shake will be, so adjust to suit your own taste.
Daily Usage Ideas for Skinny Protein During 30 Day Plan (choose two of the below):
1 serving upon waking
1 serving 30-45 mins prior to exercise
1 serving immediately after exercise
1 serving between meals
1 serving before bed
Q. When should I take Skinny Protein?
A. Our 30 day plan is based on 2 shakes per day, 5 days a week. We recommend having one shake post workout and the other whenever hunger strikes to keep cravings at bay.
Q. Is all whey the same, regardless of which brand it is?
A. As a customer, we believe it is not only your right to demand the best, but also that you know you're getting the best. It is very true to say that not all proteins are created equal! Here at the protein, we are committed to high quality and transparency, so we give you all the information you need from your products.
Q. Is Skinny Protein Suitable for vegetarians?
A. Yes, Skinny Protein is suitable for vegetarians but not vegans.
Q. Can I take Skinny Protein with other supplements?
A. Yes of course, although Skinny Protein is a specific 30 day plan, why not try it with one of our awesome bakery snacks.