Protein Porridge 360 is a perfectly balanced combination of premium grade fast and slow acting proteins and low GI slow-releasing carbohydrates to keep you fuller for longer.

Vegetarian friendly and boasting an incredible protein content of 20g per serving, low in calories, low in sugar, rich in wholesome fibre, bursting with vitamins and minerals shown to combat fatigue from our unique Protein Works vitamin blend, and available in 5 delicious flavours - breakfast of champions is an understatement!

One of the biggest barriers to healthy eating is the time and planning it takes to prepare healthy meals, particularly breakfast when time is all the more precious in the morning. Protein Porridge 360 offers the perfect solution to this problem and couldn't be easier to prepare. Simply mix with hot water and you've got a delicious, perfectly balanced breakfast in an instant!
Why Buy Protein Porridge 360?
High In Protein

Rich In Complex Carbohydrates

Low in Sugar, High in Fibre

Less than 300 Calories

With Added Vitamins & Minerals
What Are The Benefits Of Protein Porridge 360?
Mornings can be hectic at the best of times and even with the best intentions, preparing a healthy breakfast can often end up at the bottom of our priorities as we head out for work. If you skip breakfast entirely or resort to grabbing a convenient, sugar-packed, unhealthy option, you're starting your day at a disadvantage. Instead, make a quick bowl of Protein Porridge and start your day strong. Protein Porridge 360 packs up to 21g of quality fast and slow acting proteins (casein and whey), low GI oats, over 5g of filling fibre, less than 300 calories and less than 4g sugar a serving. It is available in a variety of great tasting flavours too. Our Protein Porridge 360 is breakfast fuel at its finest!
The real stand out from our Protein Porridge 360 vs. regular protein porridge is the incredible vitamin and mineral content you won't find anywhere else! With Protein Porridge 360, you can achieve 30% of your daily vitamin intake before lunch. That's because we enriched Protein Porridge 360 with our Protein Works unique vitamin blend, to ensure you start the day vitalised, fuelled and ready to take on the day.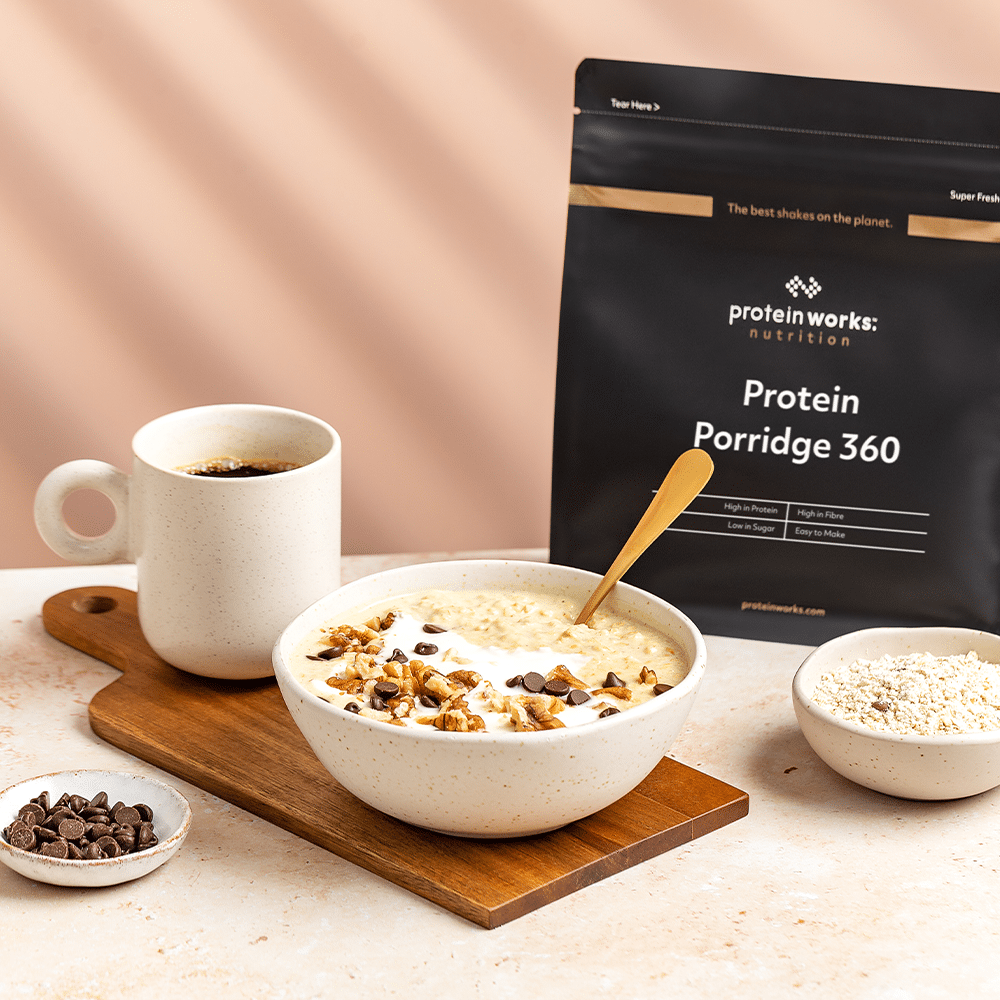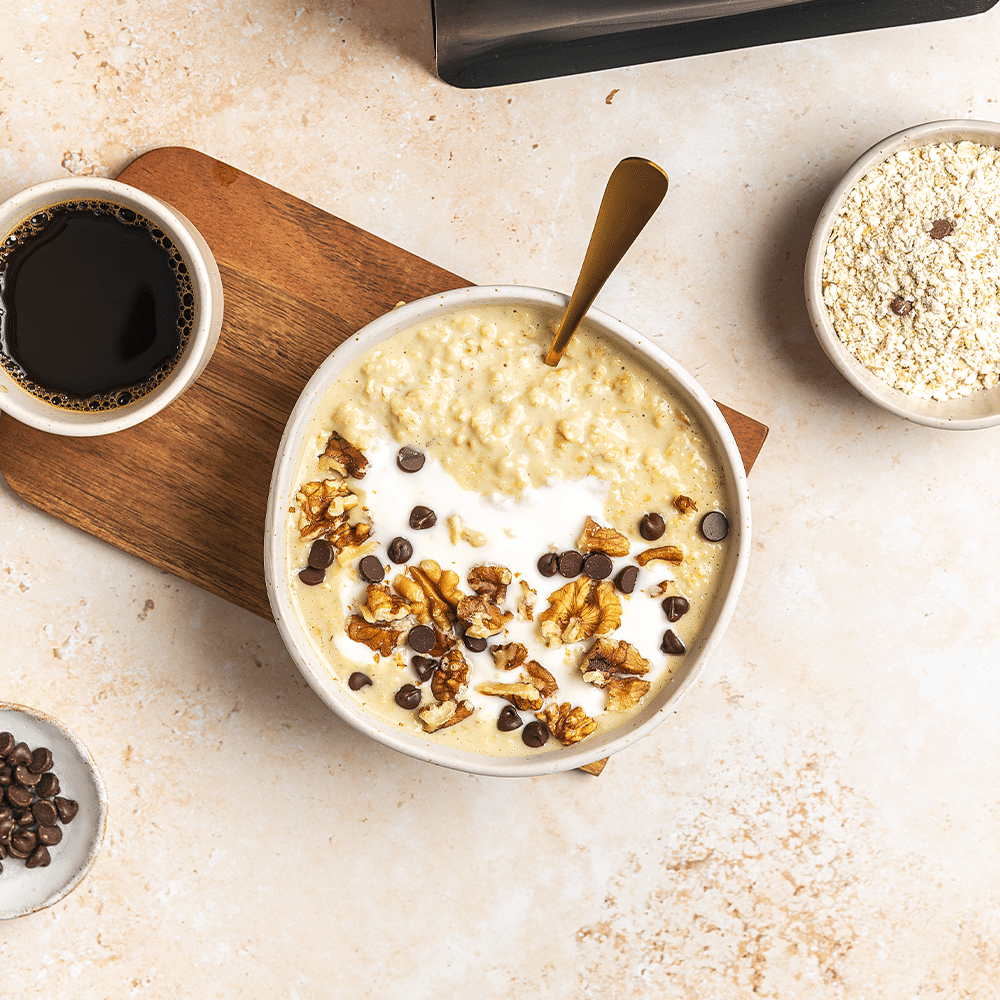 Mouth-Watering Flavours:
Breakfast never tasted so good! With 4 delicious flavours to choose from, there's something for everyone! The only problem is picking a favourite!
Banana Choc Chip - The delicious flavour of creamy banana oats with the added bonus of delicious chocolate chips that melt in the porridge... Yes please!
Apple & Cinnamon - This autumnal flavoured combo with warming spice and sultanas give you a deliciously comforting breakfast you can enjoy any time of year!
Original - For those who love the classics, our original flavour is creamy, wholesome oaty goodness at it's best!
Milk Chocolate - Indulgent, creamy, chocolatey heaven in a bowl, and does anyone really needs an excuse to enjoy chocolate for breakfast?
Want to add more flavour to your porridge without adding any extra calories? Grab a bottle of our Zero Syrups.
Available in 3 delicious flavours, each bowl is made with real food ingredients, packed with heart-healthy fibre, and is naturally high in protein and slow release carbohydrates to keep you fuelled throughout the morning.
Combining wholesome grains, seeds and oats, each bowl is full of all the good stuff your body needs to thrives on. Containing only natural sweeteners, with absolutely no palm oil or artificial preservatives.
Please Note: flavour imagery is only a serving suggestion and for illustration purposes. It does not represent actual flavour ingredients.