Vegan Diet Meal Replacement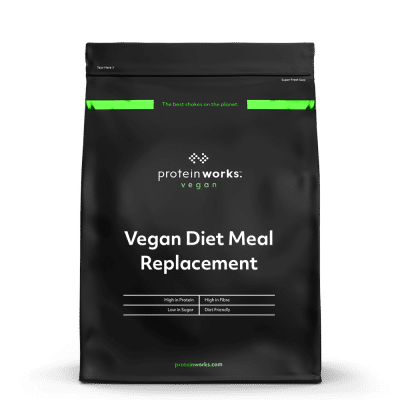 Vegan Diet Meal Replacement
We set out to not only re-write the rules of food and fitness with this incredible shake, but to build a Vegan Meal Replacement Shake that would become a formidable force of nature. 6 months of planning down and over 100 taste tests complete & here we stand, loving this shake from head to toe because of its uncompromising nutritional profile. Packed with over 20g of 5 different sources of plant protein and fortified with our full vitamin and mineral blend (notably Calcium, Potassium, Zinc and of course Vitamin B12), we then then topped it off with taste-bud-busting flavours. The final result, we confidently, proudly and unapologetically say that this Vegan Meal Replacement is unrivalled by anything else on the market.
Made from a premium blend of 5 full and complete vegan proteins
Contains 20g of protein per serving
Each ingredient included is monitored and measured down to the milligram
Packed with healthy fats and low in sugar
Made using 100% premium flavours that are packed to the rafters with taste
Naturally sweetened to stop a sweet tooth pining for other, less effective treats
"Tried this as an alternative to Huel and very glad I did. As well as having a great taste, the ingredients list is perfect too" – Sam*

Vegan Diet Meal Replacement is a 100% plant-based high protein and nutrient dense meal replacement shake designed to support healthy weight loss.

At only 245 calories per shake and packed with 20g of protein from 5 different sources, our shake will increase the feeling of fullness but keep your calories low in the process.

Stereotypes of vegan diets being protein and vitamin deficient are a thing of a past. It's fortified with our full vitamin and mineral blend (notably calcium, potassium, zinc and of course Vitamin B12). Topped off with 100% premium, taste-bud-busting flavours.