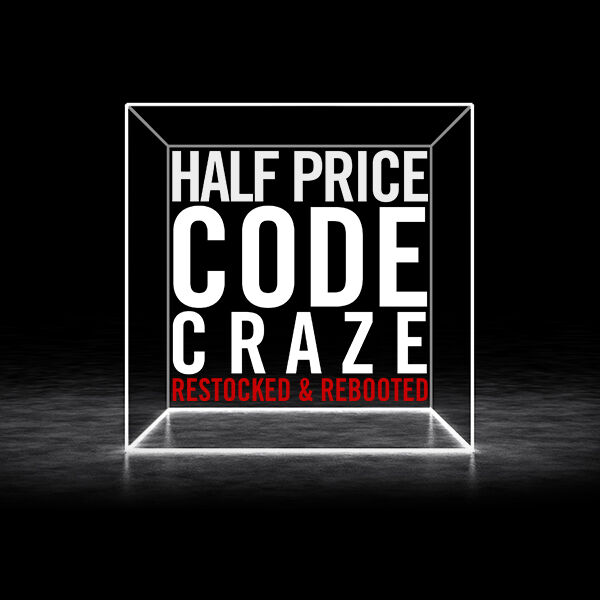 CODE CRAZE is officially back! Restocked, Re-charged, and bigger and better than ever. It wasn't a myth, you can get 50% OFF everything you see on this page with your exclusive code ' CRAZE', the biggest savings come the more you buy! So stock up because this offer will NOT be repeated. But let us share a secret… CODE CRAZE has hit the entire site! So if you don't find your fix in this tidy selection then dive over here for our FULL site wide SALE.
1.

Take Your Pick From The Selection Below.
2.

Use Your Exclusive Code: Crave
3.

Enjoy!