Winner of the coveted "Best Protein Award", Whey Protein 80 is the gold standard in premium protein shakes, made simply with 100% pure whey protein concentrate.

Its five-star rating comes from its ultra-smooth texture, huge range of flavours and instant mixing. You're guaranteed zero after-taste, zero grittiness and a smooth and creamy texture.

A single serving of Whey Protein 80 contains up to a massive 80% protein and has no added sugar. It's the ultimate protein shake to boost your protein intake any time of day.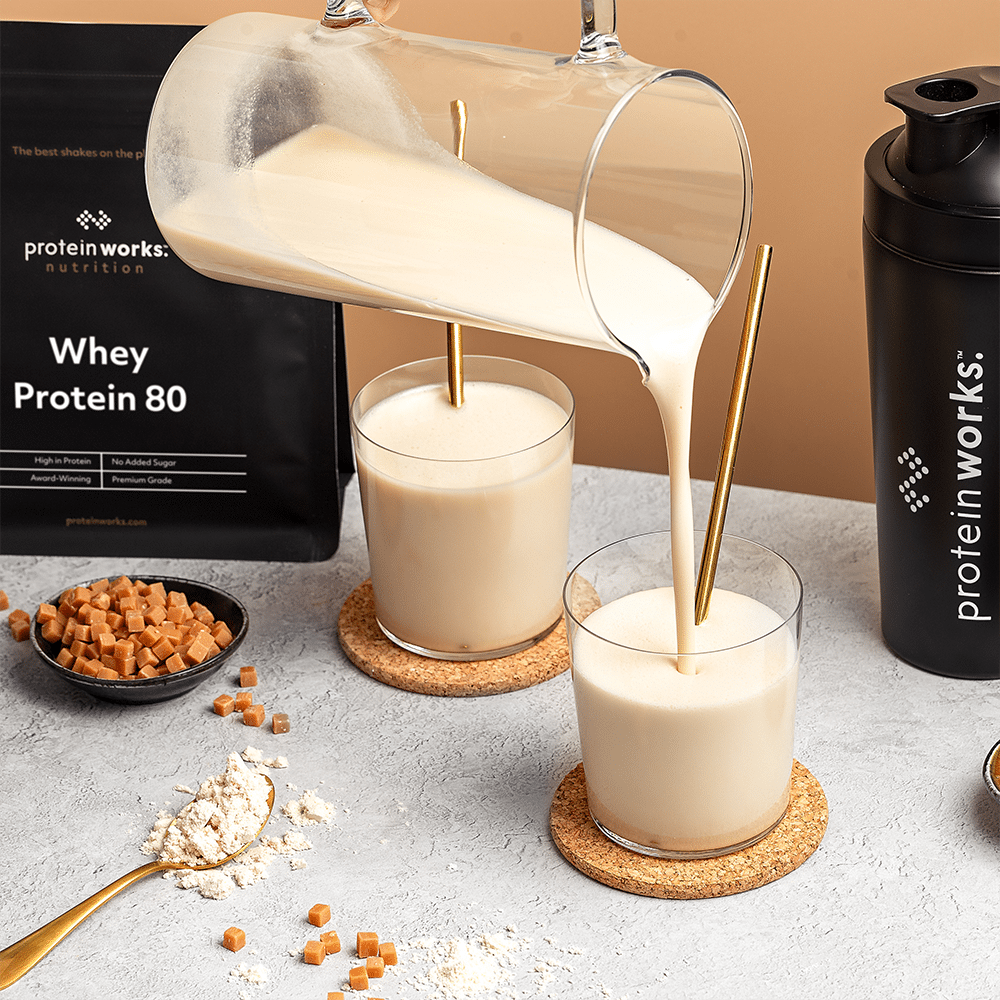 What Is Whey Protein 80?
Our Whey Protein 80 is unrivalled in terms of quality and taste. This unique protein shakes has been developed without compromise using only the finest whey protein concentrate, delivering a massive 80% protein content. That's 20g of protein, 2.1g of carbohydrates and 99 calories per 25g serving.
At Protein Works, we don't outsource the production of our powders. We instead manufacture all our own protein shakes ourselves right here in the UK, in our state-of-the-art production facility. This allows us to perfect every aspect of the product: from taste, to nutrition, and texture. The range of flavours available in Whey Protein 80 is designed to keep things fresh in your home cupboard.
What Are The Benefits Of Whey Protein 80?
Whey Protein 80 is high in BCAAs and low in fat and cholesterol, making it a healthy protein shake to consume any time of day. Its high protein and rich essential amino acids status means Whey Protein 80 contributes to the growth and maintenance of muscle mass, helping you reach and maintain your fitness goals.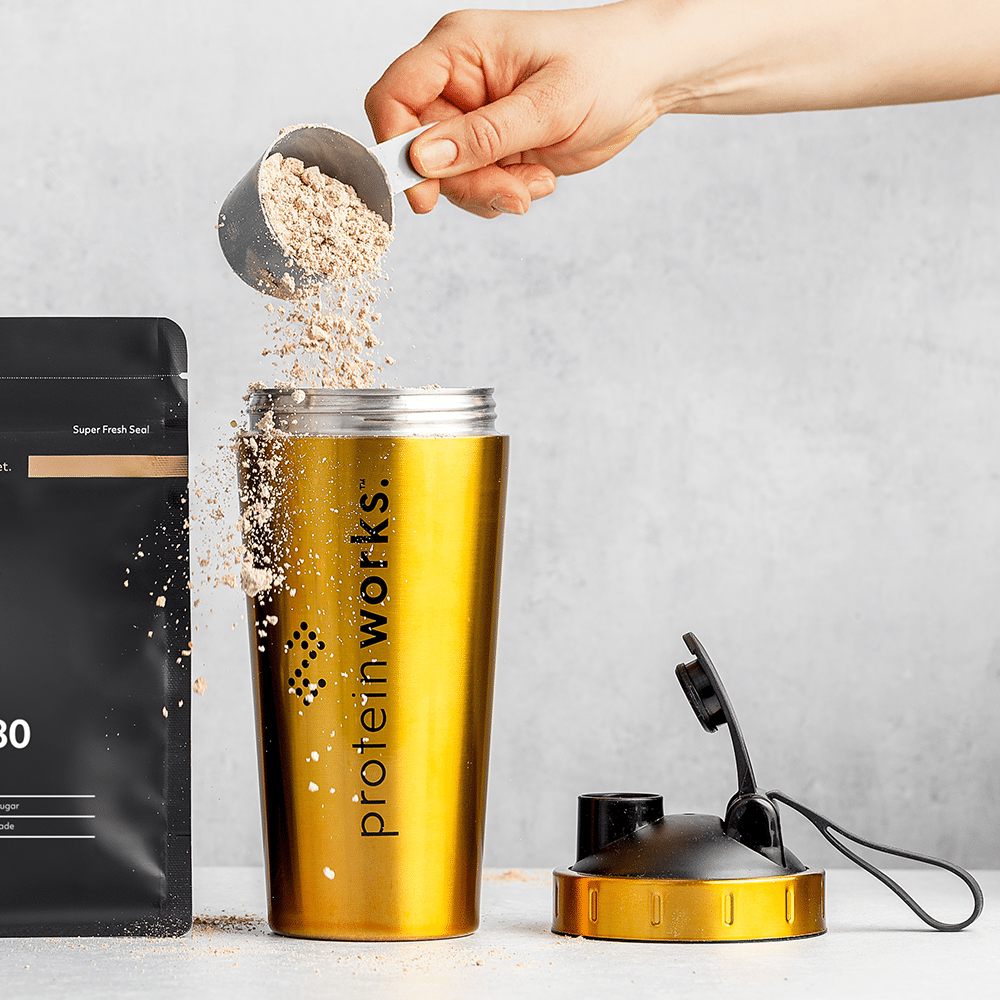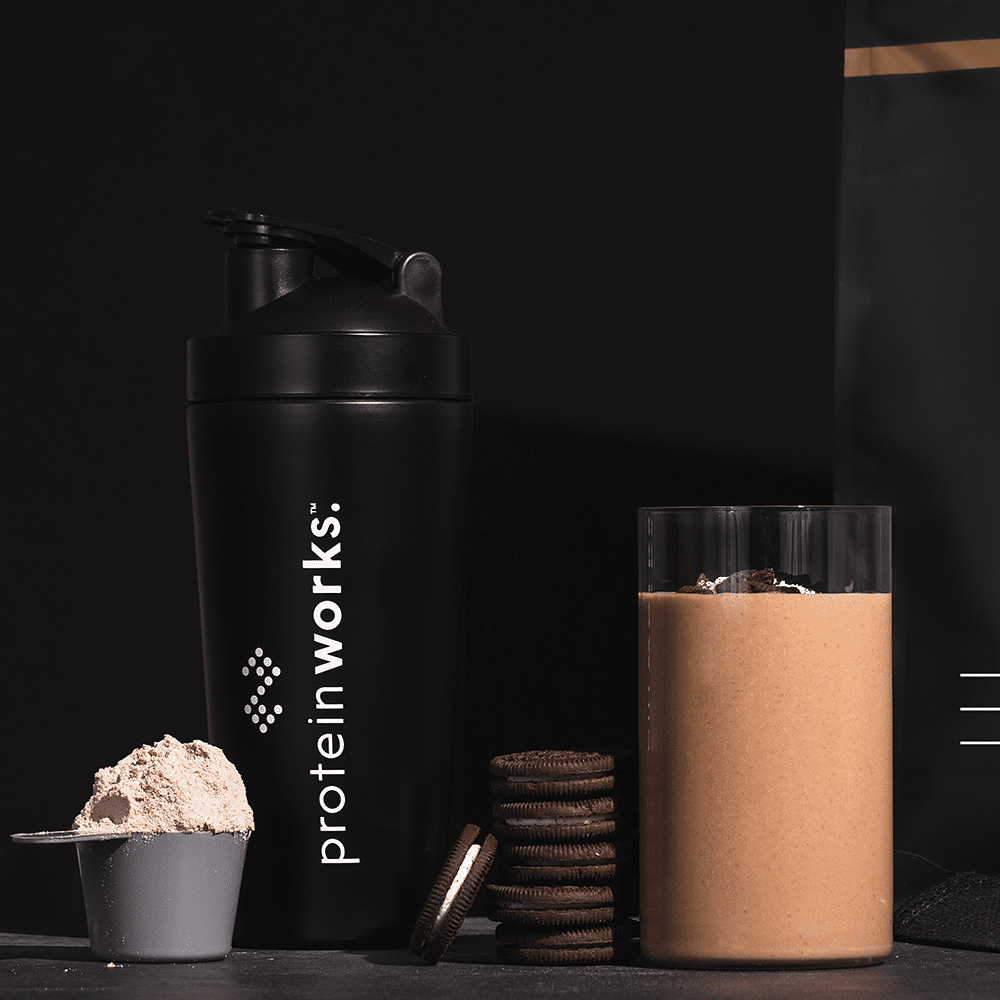 What makes Whey Protein 80 Unique?
Smooth texture - Whey Protein 80 yields a smooth, creamy, and delicious protein shake that'll satisfy your tastebuds with ever sip
Delicious flavours - Whey Protein 80 comes in a variety of indulgent flavours including Millionaire's Shortbread, Butterscotch Ripple, Salted Caramel Bandit and more.
Zero after-taste - unlike other protein powders in the market, our Whey Protein 80 has no artificial aftertaste so you don't have to grin and bear it as you might with other brands' proteins
Instant mixability - thanks to its high-quality makeup and perfect formulation, our Whey Protein 80 is easy and quick to blend into a smooth and creamy shake
No grittiness: -we guarantee 100% zero grit in your Whey Protein 80
Perfectly sweetened: -Whey Protein 80 is perfectly sweetened so you can enjoy your shake without sweetness overpowering other flavours
How Natural Is Whey Protein 80?
Whey Protein 80 is a natural a food source that has been a staple in people's diets for centuries. Research has shown that grass-fed milk contains more linoleic acids and higher omega-3 fatty acids than milk from cows confined to indoor rearing. With our Whey Protein 80, you can rest assured that you are getting the purest and most natural whey protein possible.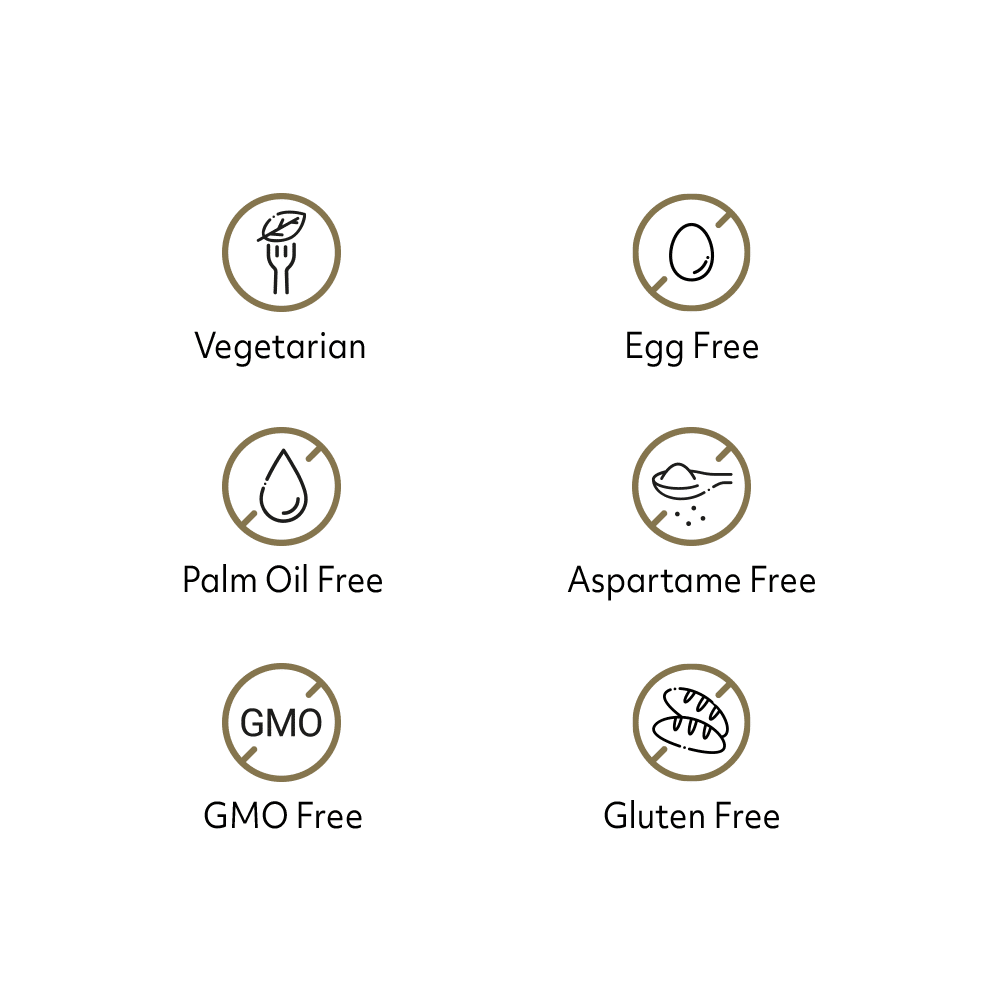 When Should I Use Whey Protein 80 Powder?
Whey protein shakes can be consumed pretty much any time of day, although for optimal results we recommend consuming within one hour of your workout. This is known as the 'golden hour' when your body and muscles are starting to repair. The incredible properties of Whey Protein 80 mean it can be taken at any time that works for you to boost your protein intake and satisfy your cravings in a healthy and delicious why that is low in calories, low in lactose, with no added sugar, and low in cholesterol. It's therefore perfect for individuals on a calorie-controlled diet. As always, we recommend using our products in conjunction with a varied and balanced diet and a regular exercise routine.
Whey Protein 360® is a premium blend of premium-grade protein powders that packs 23g of protein per serving.
With a full amino acid profile, low fat and no added sugar, our premium flavours unique to the Whey Protein 360® range will want you coming back for more.
Whey Protein 360® delivers a full amino acid profile and an optimal blend of both fast and slow release proteins - to support your muscle gain or muscle maintenance goals.
Each and every flavour of Whey Protein 360® is delicious, smooth, creamy, and mixes instantly. Be ready to fall in love.
Please Note: flavour imagery is only a serving suggestion and for illustration purposes. It does not represent actual flavour ingredients.