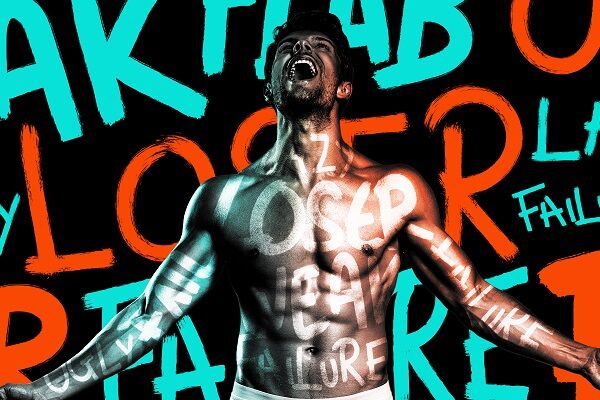 It's Time To
Fight Back
You see, in the past year we've been increasingly aware of a rising undercurrent within the health and fitness community - one where naysayers, goal critics and body shamers are getting a little too much air time…
As a team we've experienced it personally - the critics who say you can't, the shamers who say you're not big enough, you're too weak. On social we've seen the trolls try to creep into your celebrations and achievements… 'you need to be bigger bro', 'sort your neck out lad', 'She shouldn't lift'...
And we've talked with our partners at The Cybersmile Foundation who have confirmed that around 40% of internet users say they have personally experienced digital abuse*.
Ultimately, we know for a fact that these comments can seed doubts, stop you from starting or make us finish early. At their worst, they genuinely hurt.
But we also know, that hate can't live where positivity breeds. That's the #HATEONTHIS mantra.
From today we're starting a movement to restore the balance in favour of the positive. Put simply, together we're going to drown out the trolls. Everywhere you see or you use #HATEONTHIS, know that you're part of a positivity movement. A community of support for all goals. Use it and we'll rally round your battle cry. See it and show your love - as that's our crew right there.
Official Partners #hateon
This

We're pumped to announce our first official partnership of 2019. Who better to help us call time on trolls and amp up the positivity than the world's leading anti-cyber bullying charity organisation, The Cybersmile Foundation.
Launched in 2010, they are a multi-award winning anti-cyber bullying non profit organisation in the UK and US. They're committed to tackling all forms of digital abuse, harassment and bullying online. Their goal? To build a more positive digital community.
That's no small goal right? Well, they wouldn't be the right partner for us unless innovation and a hint of the impossible weren't present! We've donated and partnered with The Cybersmile Foundation team because they work tirelessly across a range of different industries to innovate awareness campaigns and reduce incidents of cyberbullying and back this up with some awesome professional help and support services that empower victims and their families to regain control after incidents that have impacted them. Their services don't stop there, they're the experts, so provide consultancy to governments, schools, colleges and Unis and big corporations around the world.
"We are excited to team up with THE PROTEIN WORKS for the #HATEONTHIS campaign. Setting and achieving goals without toxicity, ridicule and harassment should be everybody's right. Through this campaign, we hope to empower people to work towards achieving their goals without being affected by online toxicity. By using #HATEONTHIS, as a collective we hope to help inspire positivity and collective support across the internet." Dan Raisbeck, Co-Founder, The Cybersmile Foundation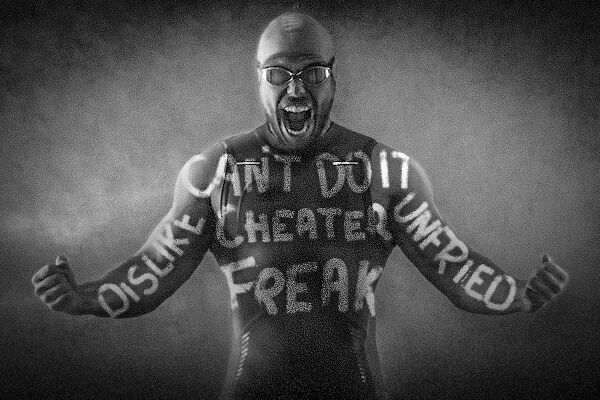 #hateon
This

Means So Much To Us

Since our launch 6 years ago, we've worked double time to innovate in all areas of the game. From product to service we don't do 'normal'. But it doesn't stop there. We don't accept the 'norm' anywhere and that includes the way we celebrate and motivate you - our customers, our tribe - the most important part of our world.

So when we noticed haters start to become the 'norm' when our team, our customers or anyone in the fitness community put themselves out there, we knew this year we wanted to use our voice to say Enough is Enough. To change the conversation, to celebrate all goals, all ambitions and all achievements. So this year, set your goals high, because you weren't made for the shadows. Whatever your goal is, say it loud, tag us in #HATEONTHIS and watch the support flow through. It's green lights from here on!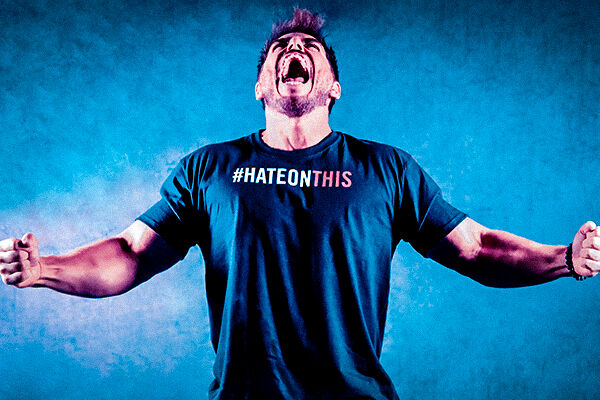 Believe Us,
It's Personal Now
We've said it earlier. But this campaign MATTERS to us, it's personal. That's why you won't find anyone who's been paid to feature in the campaign. There's no famous faces, there's no sponsorship, there's no #ad allowed. What you'll find in our video is real people - from our team at THE PROTEIN WORKS. Because this is PERSONAL.
To name a few, you've have Carmen, who looks after our Spanish region, Chris, Liam, Remy and Megan our customer service ninjas. Si, Charlotte, and the Sams from our marketing massive! And Kyle and Paul our innovation wizards. They, like you, are on the journey, they're got stories, they've got challenges and they've got goals. Most of all, they're not in the shadows this Jan. They're putting themselves out there as a green light to anyone who's going for it this year - LET'S DO THIS TOGETHER!
We're not joking when we say #HATEONTHIS is a rally cry, an iconic tag of positive intent. See it, support it, share it, celebrate it. We'll be right with you.