This Weight Loss Starter Bundle contains 6 servings of our Best-Selling Diet Meal Replacement, a low calorie, nutritionally complete meal ready in just 30 seconds. We've joined this up alongside our latest innovation, the Ridiculous Vegan Protein Bar as well as 140g of Superfood Bites in a flavour of your choice. To top it off, we've also thrown in a Protein Works Shaker to ensure those shakes are ultra smooth.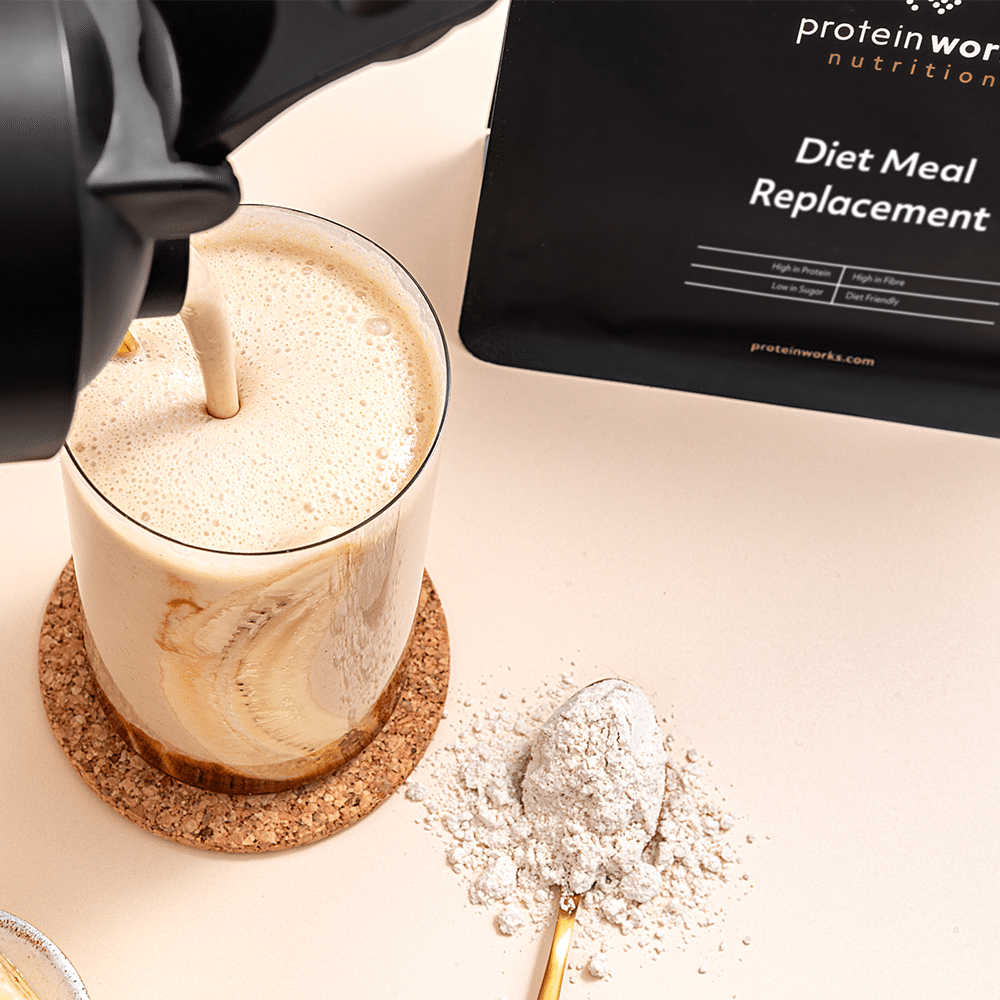 Diet Meal Replacement (2 X 210g | Any Flavours)
Diet Meal Replacement is a high protein, nutrient dense, meal replacement shake designed to contribute to weight loss.
At only 213 calories per shake, packed with 25g of protein and slow digesting carbohydrates. This combination will increase the feeling of fullness but keep your calories low in the process.
The key to dietary success is sticking to it. Which is why all our shakes taste amazing. Smooth, delicious and designed to keep you going. With added cutting edge ingredients it's a perfect accompaniment to your weight loss journey.
Ridiculous Vegan Protein Bar (Single | Any Flavour)
Our Ridiculous Vegan Protein Bar has been thoughtfully designed to balance your conscience and your cravings. It's fully plant based and purposefully palm oil free. It's also low in sugar, high in protein & high in fibre, keeping you fuller for longer in less than 200 cals a bar*.
Free from gluten, preservatives and containing zero artificial flavours and colours it also uses only natural sweeteners. Yet it's still been crafted to deliver a 'ridiculous' multi-layered experience of a biscuit dough, nuts and caramel body, smothered in plant based chocolate & smattered with high protein crispies. It's quite simply a vegan bar like no other.
Superfood Bites (Any Flavour)
Superfood Bites are our incredibly delicious, nutrient-dense snacks. Designed to give you a natural boost of energy, protein and fibre with no hidden nasties, any time of the day. Our incredible Lemon and Coconut flavour taste like a combination of delicious lemon drizzle cake, paired with a coconutty macaroon! You have to taste these for yourself! Made right here in the UK, using the finest nuts, fruits and seeds, sweetened with pure date paste and supercharged with premium superfood ingredients. Each perfectly sized bite contains as little as 0.8g of saturated fat and 3.9g of carbs.
Protein Works Protein Shaker (Shaker May Vary)
At Protein Works, we spend a lot of time developing our shakes to ensure they're the absolute best shakes you've ever had in terms of nutrition, flavour, and texture. We source the best ingredients for you and work hard to ensure that every product that leaves our doors is absolutely perfect. In addition to delicious shakes, healthy cooking mixes, supplements and snacks, we also offer a number of accessories to enable to you to, in a matter of seconds, create smooth and creamy shakes. Explore our wide range of shakers and bottles, all available at affordable prices. They are high-quality, durable, and dependable so you can throw them in your gym back, keep in the car, use at home or in the office when you most need to whip up a delicious protein shake or smoothie.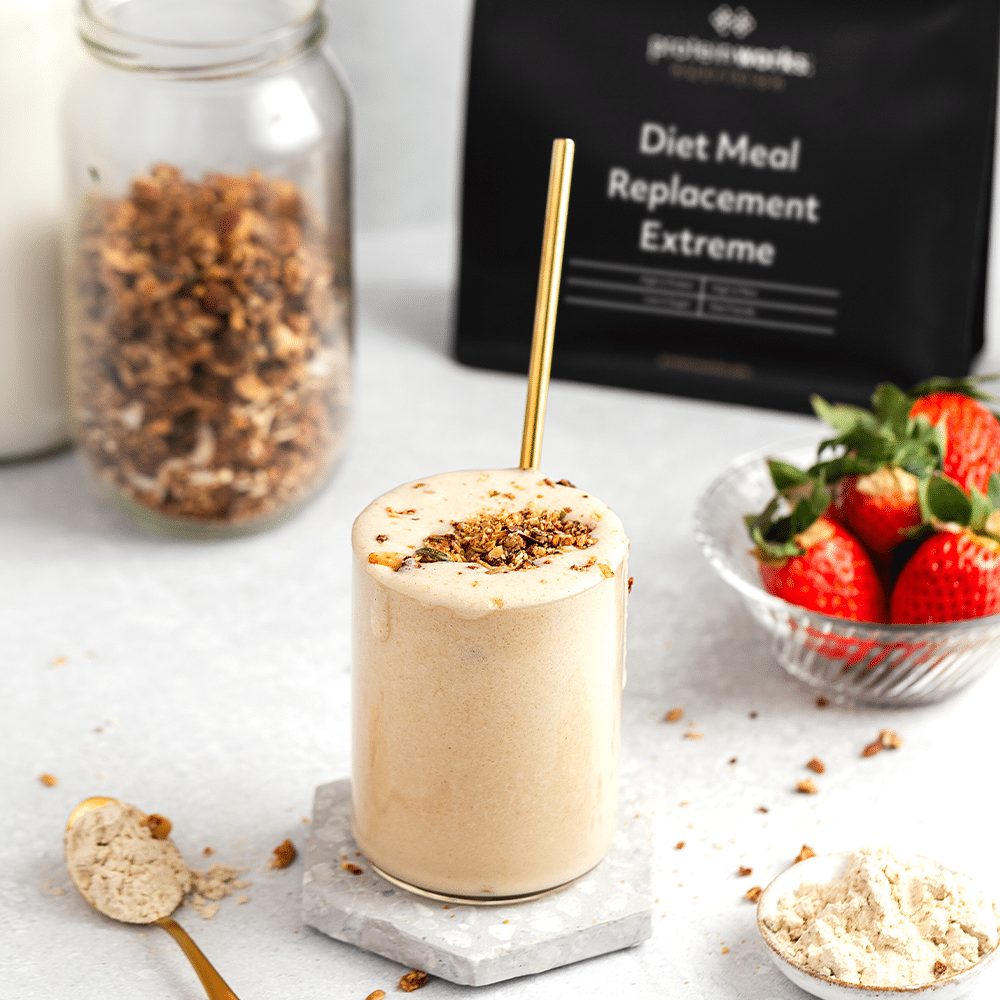 Our Diet Meal Replacement Extreme is a premium calorie-controlled meal replacement shake infused with over 20 essential vitamins and minerals - as well as glucommanan and conjugated linoleic acid (CLA) - to support healthy weight-loss*.
Using our innovative Tri-Protein Blend of Whey Protein Isolate, Soya Protein and Micellar Casein, this tremendous trio deliver on two fronts, firstly providing all the protein your body needs to help provide a perfect balance of slow and fast proteins to help you feel fuller for longer.
Its unique recipe is made from real food ingredients including oats and milk. Each and every Diet Meal Replacement Extreme Shake is fused with Flavour-Boost™ Technology, creating a new level of flavour to truly #exerciseyourtastebuds with 18 flavours to choose from!
*Substituting two daily meals of an energy restricted diet with meal replacements contributes to weight-loss.